Mad Men Modern: Touring Norwalk's Contemporary Architecture
September 16, 2018
$60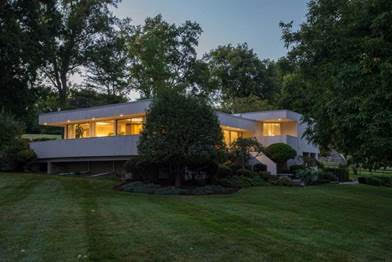 Join us in exploring some of the most radical changes in architectural history as we take a close look at modernism in Norwalk. This year's NPT tour, Mad Men Modern: Norwalk's Contemporary Architecture Tour, takes place Sunday, September 16th 2018. The Tour explores the work of architects of the Modern – the visionaries who simplified and reshaped the traditional to launch a new aesthetic. The tour will reveal the history and local significance of architectural gems influenced by Frank Lloyd Wright and the German Bauhaus style. Tour attendees will travel in comfortable buses and enjoy a reception at the conclusion of the tour. Space is limited so purchase your tickets in advance at norwalkpreservation.org
Mad Men Modern: Touring Norwalk's Contemporary Architecture
Mad Men Modern is the Eighth Annual Living History Tour conducted by the Norwalk Preservation Trust. It will take place on Sunday, September 16, 2018.
Join us in exploring some of the most radical changes in architectural history as we take a close look at modernism in Norwalk.
This year's tour will explore the work of architects of the Modern — the visionaries who simplified and reshaped the traditional to launch a new aesthetic. The tour will reveal the history and local significance of architectural gems influenced by Frank Lloyd Wright and the German Bauhaus style.
Tour attendees will travel in comfortable buses and enjoy a reception at the conclusion of the tour. Purchase your tickets in advance by clicking on the link below:
Space is limited! You can register today by clicking on the above link. Tickets are $60 until September 10, and $70 after that date, so act now to reserve your place.